2013 tour guides will be available from local area MOMs or downloaded from our website. Look for them in late August.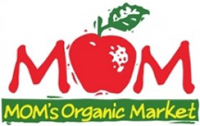 3831 Mt. Vernon Ave, Alexandria
424 Elden St, Herndon
11711 B Parklawn Dr, Rockville
6824 Race Track Rd, Bowie
9827 Rhode Island Avenue, College Park
7351 Assateague Dr. #190, Jessup
5273 Buckeystown Pike, Frederick
20 W. Ridgely Rd, Timonium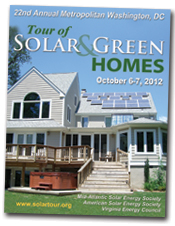 Download your FREE 2013 Maryland Tour of Solar and Green Homes Guide featuring homes in Central Maryland. Available in August.
Or purchase them for $2.00 at these locations.

Beans & Bagels
49 East Patrick St., Frederick
Trail House
17 S. Market St, Frederick
Common Market
5813 Buckeystown Pike, Frederick
MOM's Frederick
5273 Buckeystown Pike, Frederick
Main Cup
14 W. Main St., Middletown
South Mountain Creamery
8305 Bolivar Road, Middletown
Boonsboro Pharmacy
7628 Old National Pike, Boonsboro
Spirit of the Lotus, Tea Co.
57 South Potomac St., Hagerstown